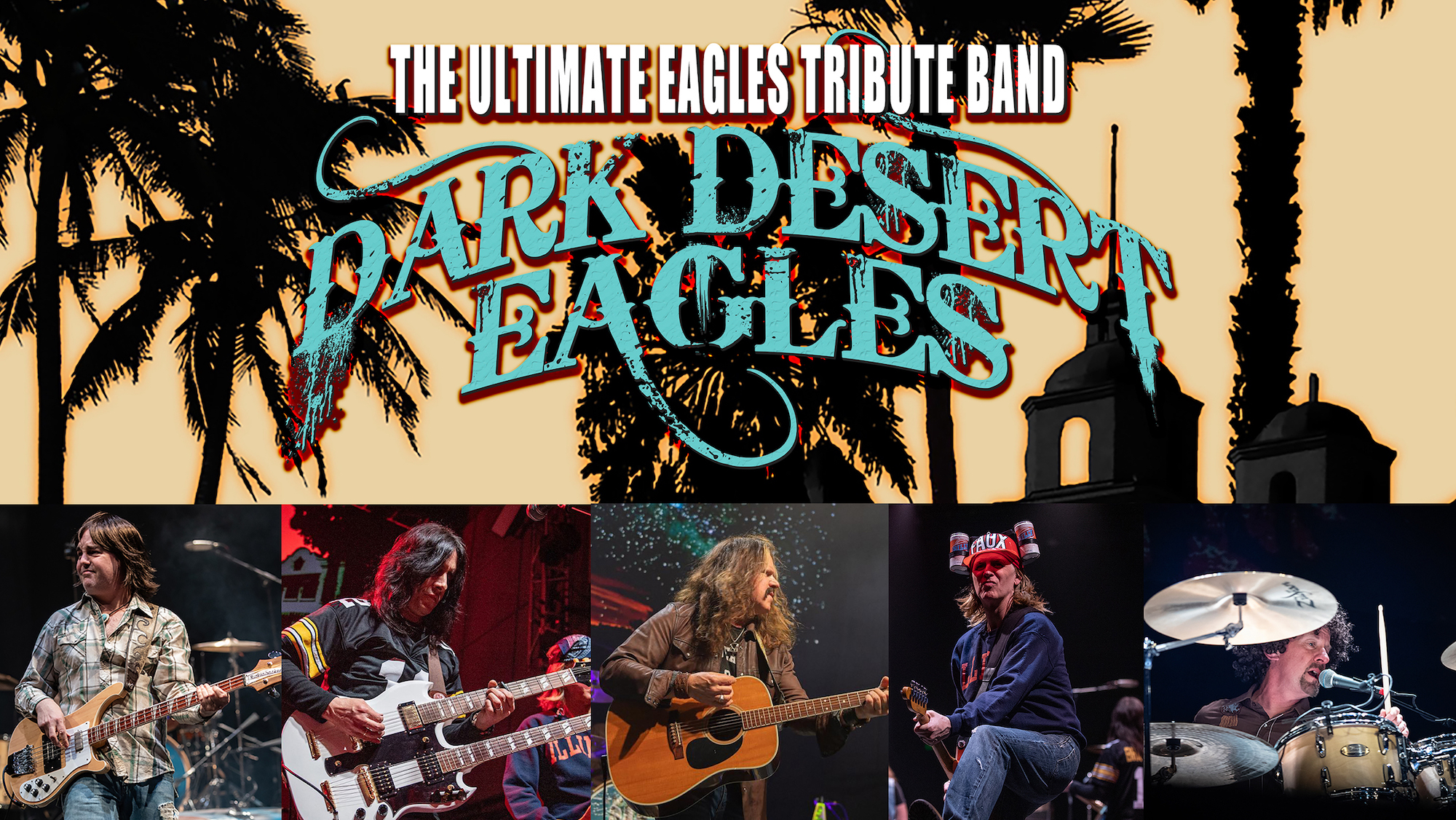 "Incredible show! This is one of the best shows I've been to in a long time I really felt like I was watching the Eagles a must-see!"
"The Dark Desert Eagles belong up there with the best tribute bands of all time. You can close your eyes and feel you are attending a real Eagles concert!!"
"The show was non stop entertainment . Funny, talented band that rocked the house!"
Posted by speciallittlelady
"The Dark Desert Eagles are a MUST SEE! If you like the Eagles, you will love this show. The band really brings you back in time"
"Closed my eyes and I was back in the Boston Garden in the 70's …. What an awesome show!"
"Better than the Eagles! If you like the Eagles, don't miss this show – they are fantastic!" 
"I took 14 of my friends to see the band for our first time. Everyone thanked me and said it was so much more than they thought it would be, they were excellent!!!"
Touched by the passing of Eagles co-founder Glenn Frey, Pat Badger (an original member of the multi-platinum rock act Extreme) set out to form the Dark Desert Eagles. Each of the musicians in the Dark Desert Eagles painstakingly re-creates the amazing soaring harmonies and music of The Eagles!
"But just pulling off the music is just part of it." Badger says, "We really want to bring the audience back in time to the 70s! The image is almost as important as the music and we have really paid attention to detail on the wardrobe, the hairstyles, the guitars… everything that made the Eagles so cool!" He goes on to say, "We're not just pretending to be the Eagles, we are the Dark Desert Eagles who are the self proclaimed World's Greatest Eagles Tribute band from 1977! We have traveled through time to the present day and when the house lights go down, the audience finds themselves in a Twilight Zone episode meets Back To The Future… It's a blast!" WATCH THE DARK DESERT EAGLES HERE
Buckle up and get ready to enjoy a stunning musical tribute to America's Greatest Rock Band – The Eagles.
THE DARK DESERT EAGLES HAVE LANDED!